Selecting a Mediator
Northern Dispute Resolutions Limited maintains a panel of mediators. The responsibility of selecting a mediator, and deciding whether the background, qualifications and experience of any particular mediator is appropriate for any particular dispute is the responsibility of the parties and their advisers.
Northern Dispute Resolutions Limited does not accept any such responsibility. Any administration fee payable to Northern Dispute Resolutions Limited as part of the mediation fee is intended to cover the cost of the administration. No part of such fee is in respect of Northern Dispute Resolutions Limited selecting a mediator.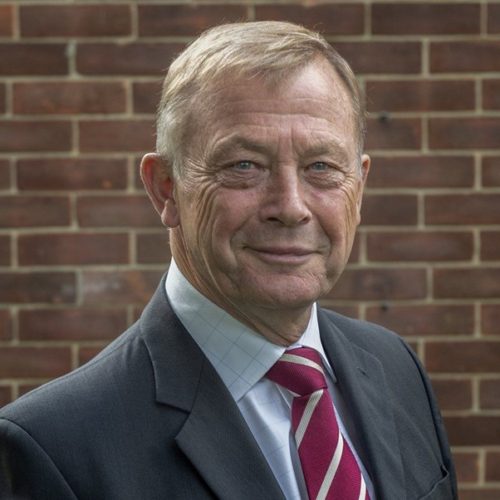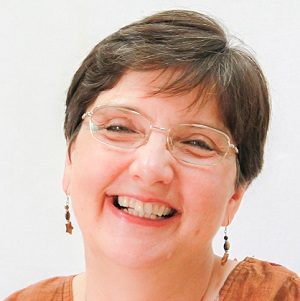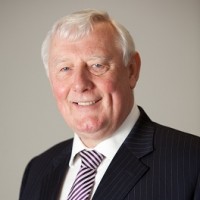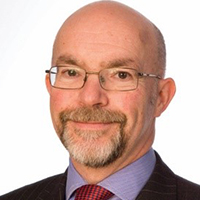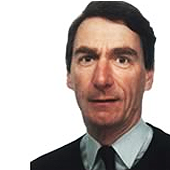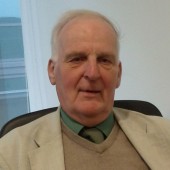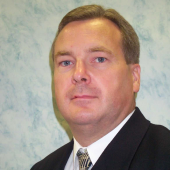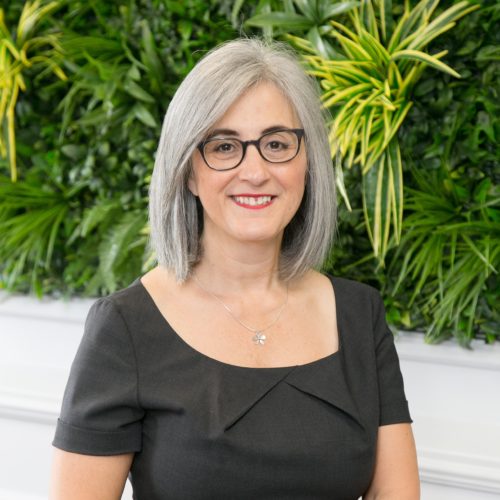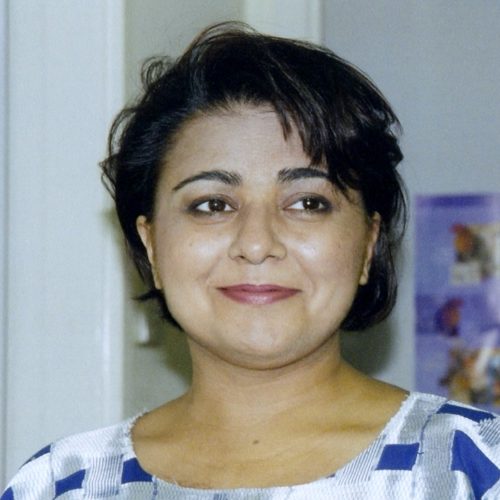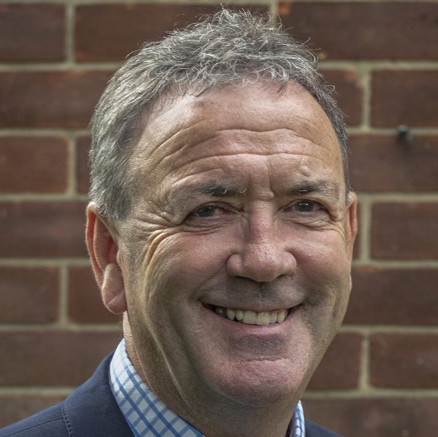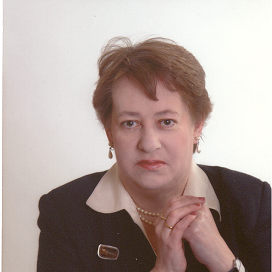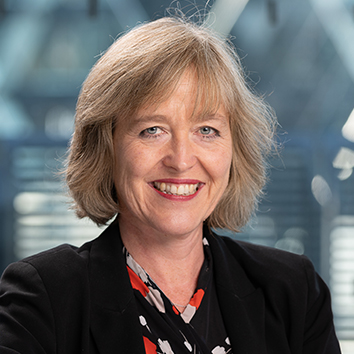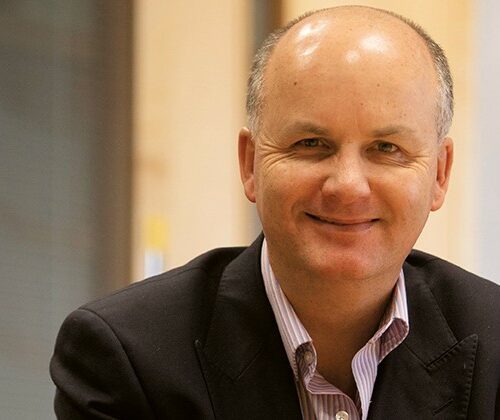 CHARTERED BUILDING SURVEYOR
Peter Fall
Why Choose Peter?
Peter Fall is a very experienced mediator specializing in property and construction disputes. The matters referred to him have involved from 2 to 17 parties with values from nil, where the dispute was over a right of way, to over £1million. His employment experience in the private practice and corporate world acting for and with local, national and international companies gives him a good understanding of the pressures each party is under to resolve their dispute. Whether dealing with vulnerable individuals or professional negotiators, Peter works hard to get the best for all.
Peter's current record of more 90% of mediations settling on the day and all but a handful in the weeks after, means the parties realize the benefit of a mediator who understands both sides of the dispute, can see a way through and put this particular problem behind them.
Areas of Expertise
As a Chartered Surveyor with over 40years of experience at the coal face, Peter Fall is well versed in the many matters that can and do give rise to disputes in the Property and Construction industries. His practical knowledge of how buildings should be constructed, altered and repaired or indeed how they eventually fail, has led to his appointment as an expert witness in all types of construction disputes over more than 30 years. Similarly, acting for landlords and tenants when they acquire, manage or dispose of property, gives him the in depth understanding of issues that frequently arise.
Professional Memberships
Chartered Building Surveyor, (1970). Elected a Fellow of the Royal Institution of Chartered Surveyors (FRICS) (1981).
CEDR (the Centre for Dispute Resolution) accredited Mediator (1994)
Fellow of the Chartered Institute of Arbitrators (1999). (FCIArb)
Awarded membership of the Counsellors of Real Estate in 2005, the leading American professional body dealing with property matters.
Mr Fall was the Global President of the Royal Institution of Chartered Surveyors for the 2002-2003 session, having been the President of the Building Surveyors division of the Royal Institution of Chartered Surveyors in 1989/1990.
Mr Fall was the Secretary General of the Association d'Experts Europeens du Batiment et de la Construction (AEEBC) 1995-1999 and the chairman of its Building Pathology Commission.
What Peter Says?
Having spent many hours in court acting as an expert witness in construction and property disputes and seeing clients endure high levels of stress and costs for months or even years on end before having a 'legal' decision imposed by the court, I quickly recognized that Mediation was the right way forward for all parties no matter whether it was a simple or complex problem. I felt through Mediation I could make a positive contribution to resolving these disputes.
Testimonials
"It was a pleasure to see so many happy people at the closing stages of the mediation. You did a brilliant job and I think everyone recognised that! Well done you."
Ronald Bradbeer – fellow mediator
---
"Thank you for your help and guidance last week, it was very much appreciated. Certainly an experience that Carl and I will not forget."
Steve Talbot, Key Developments
Nancy Radford
"You need quick and affordable results. You want to improve your relationships and have a service that fits your circumstances. You want someone you can trust, who knows what it's like to work in a small closely-knit environment.  I'd love to help you tackle that "elephant in the room". Having owned and worked in family businesses and small charities, I know the special strains (as well as the joys) these bring.  I've seen organisations struggling because directors don't get on, failing due to personality clashes and grief caused by disagreements. It was this that led me to study why people behave the way they do and train as a mediator. I'll make it easy for you to start talking instead of arguing or walking on eggshells."
Areas of Expertise
Nancy's dispute resolution experience covers  third sector (charity, social enterprise and education),  owner-manager & family businesses and public sector focussing particularly on the following areas:
workplace & employment
SEND
volunteer issues
board, director, CEO or trustee disputes
customer issues including complaints and debt
Professional Memberships
  Accredited SEND Mediator on joint register of CMC and College of Mediators
  Member of the Civil Mediation Council Registered Mediator  and Registered Workplace Mediator 6102
  Panels:  Northern Dispute Resolution, Association of Northern Mediators (on board), KIDS SEND Regional, Collis Mediation,  Mediator Network     and Northern Dispute Resolution
  Accredited Civil & Commercial Mediator ADR Group May 2014
  Certified Workplace and Employment Mediator (Society of Mediators March 2019)
  Special Educational Needs Mediation Training KIDS Mediation 2015,
  Restorative Facilitator Level 2 Practitioner Restorative Hub Durham & Darlington 2017
  Elder & Vulnerable Adult Mediation Training Association of Northern Mediators 2017
  Accredited International Online Mediator ADR Group February 2015
  Diploma in Personal & Professional Coaching with merit 2014 The Coaching Academy
  Diploma in Small Business Coaching with merit 2014 The Coaching Academy
Testimonials
Many thanks for your calm and effective way in dealing with the various issues and problems raised yesterday at xxxx. I felt for the first time that we had been properly acknowledged and understood and that appropriate actions and decisions were taken. (client after a fairly long & emotional mediation )
Nancy provided an excellent service and brought much clarity to the situation. She enabled us to navigate through a potentially tricky dialogue with confidence and her approach was much appreciated. She also worked in ways which helped "lift the lid" on personal blind-spots and this too was really helpful. Thoroughly professional, knowledgeable and competent, I unreservedly recommend Nancy to you. . (participant, workplace)
Kevan Ward Carrick
Shortlisted as Commercial Mediator of the Year 2020, National Mediation Awards, Kevan has been a mediator since 1996.
As a chartered surveyor for over 40 years, specialising in commercial property, Kevan has advised many clients, corporate, medium and small businesses, as well as charities. He advises in strategic economic growth schemes such as the redevelopment of East Quayside, Newcastle, a 300,000 sq. ft. mixed-use office, leisure and residential scheme; 1.6 million sq. ft. of PFI for government offices; acquisition and development of transport hubs at mainline rail stations and an airport.
He has disposed of and acquired businesses, acted as a mentor to entrepreneurs, as well as start-up and sme's. He is a director of the North East Business and Innovation Centre, limited by guarantee providing start-up space, training and support to businesses.
Kevan co-founded Northern Dispute Resolutions, a company limited by guarantee to train in mediation and promote mediation services.
Kevan also co-founded the North East Initiative on Business Ethics and is currently, chairperson.
He is an Ambassador to Open North Foundation, a not for profit group of volunteers securing and distributing funds to assist businesses struggling with the impact of the COVID-19 pandemic.
As chairperson of a special needs charity, he established and implemented a merger between two large regional charities that proceeded to excel in special needs education and care.
Kevan has experience to resolve commercial disputes of all categories, from the board to contractual matters, including property. He is calm but has authority in difficult situations to bring solutions to disputes and support future relationships.
Robert Langley
Rob has been active representing parties in mediation and acting as mediator for the last 20 years.  He has acted as mediator in 40 mediations now with 36 successful settlements.  He has handled a number of disputes over contested inheritance, and partnership disputes, also many complex technical, engineering, fabrication and intellectual property matters.  His professional background is in construction and engineering which has given him a wide knowledge of contract law and of the law of professional negligence and also a good working knowledge of the insurance industry.  As a former Senior Partner of a large commercial law firm he also has a good insight into the dynamics of professional partnerships and the practicalities of business.
Areas of Expertise
Rob Langley is an expert in the law and practice of engineering and construction contracts large and small and in the drafting amendment and interpretation of industry standard forms including JCT, NEC, FIDIC, IChemE and Logic. He has extensive experience of conducting and defending claims in both ICC and domestic arbitration. Rob is an experienced mediator (with experience in over 140 mediations), and a practising arbitrator and adjudicator.
Professional Memberships
Rob is a law graduate (MA Oxon Jurisprudence), who originally practised as a Barrister before requalifying as a Solicitor.  He is a member of the Civil Mediation Council and a Registered Mediator on the CMC Panel.
He is a Fellow of the Chartered Institute of Arbitrators, and on their Panel of Mediators. Rob also practises as an Arbitrator and Adjudicator,  accredited by TeCSA.
Rob is a Fellow of the Society of Advanced Legal Studies, and Past President of the Newcastle Incorporated Law Society
What Robert Says?
"Rob's deep knowledge of the law and ability to think laterally and creatively made a big difference to our dispute. He puts a lot of energy into the process and kept us going and pushed through to a successful conclusion even when we were sceptical about making any further progress."
"Rob was very well prepared and quickly focused on the key issues that really mattered."
David Hilton
He facilitates a successful resolution in over 80% of mediations and partial or conditional outcomes in some of the remaining 20%.
He has built a portfolio of casework in many diverse contexts with excellent generic mediation skills as well as knowledge of key issues pertaining to each sector or person.
He's established a reputation for excellence of delivery and recording of outcomes
Mediator and trainer for 'Out of Conflict: Mediation' since founding the business in 1998. Prior to which employed in the Education sector.
Areas of Expertise
       business/the workplace in public and private sector casework; Professional Associations and Trade Unions have engaged him for employee/employer/colleague disputes; termination of employment casework.
       civil and commercial cases such as- landlord tenant disputes, disability and equalities work,
       NHS Trusts, employees and patients' complaints.
       Knowledge of legislation relating to a diversity of contexts especially Disability and Equalities, significant improvements in service provision across the UK for people with disability or other equalities issues, such as with major transport or retail providers.
       Facilitating reconciliation of issues and feelings between participants when high emotions are exhibited even when no financial settlement is sought, especially in disability, educational and Health Trust cases.
       Enabling parents, school pupils, F.E. and HE students and staff employed in the education sector or L.A. providers, to resolve disputes around course provision, learning support and course outcomes whether through Out of Conflict or his work for KIDS SEND mediation. This often involves-
Providing feedback to relevant key personnel which has informed legislators and other reforming organisations
Empowering many young people and their parents or supporters to take ownership of the outcomes and work constructively with providers to achieve them.
Helping many of those concerned to avoid the costs and trauma of a Tribunal
Managing high emotion and severe communication difficulties between participants
       Work with BSL signers to ensure productive communication for those with hearing impairments
Ensuring reasonable adjustments and access for meeting the needs of mediating parties
Helping many of those concerned to avoid the costs and trauma of a Tribunal
Managing high emotion and severe communication difficulties between participants
Family Mediation MIAM meetings and subsequent mediation of divorce cases where appropriate for privately funded clients only.
What David Says?
I love the dynamics of mediating participants – they are never the same twice (the participants or the dynamics!) and the feeling of satisfaction when they walk away having ownership of, and relieved with, the outcomes is rewarding. Many of my cases have materialised when other means of dispute resolution have failed and are particularly intractable at face value. This only makes the successful outcome for everyone even more satisfying.
What other people say
CPD peer observation of a mediation- "You held the boundaries well and demonstrated impartiality, were informal yet professional and this was reflected in the parties who gelled quickly with each other. Because of your open approach I believe that they felt that some kind of trust had been established very early on, which created a conducive environment…..You kept everyone focused by good management skills and appropriate, sometimes challenging, questions…..What really impressed me was your ability to highlight and pin-down people who made half-hearted offers so that outcomes were beyond doubt.
Jo Yates, Mediator for Special Educational Needs and Equalities Mediation Service
---
"Performance has improved, stress and anxiety levels have been reduced for both the participants and those around them. This clearly makes for a better working environment…the team has taken on more work and expanded without difficulty. It (mediation) has reduced the propensity for issues to create illness and absenteeism. It has created a better working relationship between those involved."
Housing Manager, Public Sector, N.E. England
---
"Thank you very much for mediating. I was VERY pleased with the outcome because there were times in the pass when I didn't think my case would be able to continue all the way threw….The outcome will not only help me but will also help other wheelchair users and that was my idea in the beginning…"
Equalities Mediation Service client with severe physical and learning difficulties – Midlands
---
"Please forward my thanks to Mr Hilton. I am very impressed with the effort, time and expertise which he very efficiently devoted to me and my concerns. His patience, courtesy and general attitude were refreshingly reassuring. After many months of complaining my complaints are resolved."
NHS patient with C.O.P.D.
"I have worked with David for many years during which he has demonstrated excellent mediator skills and qualities: he is reliable, organised and knowledgeable. His thoughtfulness, empathy and understanding have helped parties resolve often complex and highly emotional disagreements successfully and safely".
Susanna Diegel, Manager, KIDS SEND Mediation Service.
"We have never participated in such a (mediation) process before and were rather unsure and uncertain before we participated. Nevertheless you helped us through an especially difficult joint meeting, helping us to navigate it so that we were able to see more, discuss perceptions and issues and actually agree areas that hitherto we had not come close on. Outcomes are always unpredictable but I feel that with your input we undertook a process that was excellent and as good as it could be given the circumstances."
Dr Bill Cunningham, retired Corbridge GP.
Malcolm Gregor
Why Choose Malcolm?
Engaged as a mediator in a range of cases, involving commercial, partnership, probate and inheritance disputes.
Acted as Chairman of Social Security Tribunal for many years, hearing appeals about claims for benefits and listening to arguments on behalf of claimants and government departments.
Previously Secretary and President of Newcastle upon Tyne Law Society.
What Malcolm Says?
Coming from a background of civil litigation, I have long been convinced of the importance of mediation as one way and a very effective way of resolving disputes. It –
–          allows parties in a risk-free and confidential setting to ventilate their dispute
–          enables them, with the assistance of the mediator, to see the strengths and weaknesses of their position
–          most importantly, mediation puts the actual parties (aided by their advisors) in control of the situation and responsible for the outcome.
Michael Brown
Why Choose Michael?
Extensive professional experience – with over 32 years as a Quantity Surveyor, Mike has a vast knowledge of disputes, large and small, simple and complicated and understands the mechanism and emotions of the Parties involved.
People-focused – Mike is a people person. His firm approach is coupled with an ability to introduce humour without patronisation or trivialisation of each Persons views.
From a working class background Mike understands the value of money and the firm principles people place on their belief in entitlement and fair play
Recognised mediation – As well as conducting numerous mediations, Mike has been involved in mediation for 20 years and has been involved in many lectures, and presentations including mediation workshops. Mike was on the initial RICS panel of mediators and has conducted mediation seminars for the Institution
As a freelance operative Mike can conduct mediations or mediation support at any location needed. He is also able to provide complimentary or parallel advice to Parties on other elements of their dispute to enable them to make the best decisions to resolve their issues. Fees are negotiable but in first instance follow the MOJ guidelines, but in every case will be quoted and adhered to in advance of the mediation.
Professional Memberships
Mike is a Fellow of the Royal Institution of Chartered Surveyors,
Fellow of the Chartered Institute of Arbitrators,
MSc in Construction Law and Arbitration,
Accredited CEDR Mediator
Registered Adjudicator.
Panels: Northern Dispute Resolution (Secretary) 
What Michael Says?
I have a strong sense of fair play, so will never look for a simple compromise. When I leave a successful mediation I wish to do so with a sense of pride and achievement that I have done my best for both parties. For me its not good enough simply to achieve a settlement although that is what I strive to do. Both parties while maybe not feeling totally happy should leave knowing they have resolved an issue which was causing them so many problems both personally and financially. If I can achieve that it's a job well done
Testimonials
"Thank you, for the first time in many, many months I will not wake up in the morning with a feeling of dread and despair"
"Perhaps our life can get back to normal now"
Jennifer Goldstein
MEDIATOR
Jenny is both a member of the Chartered Institute of Arbitrators (November 2011) and National Family Mediation (December 2013).
Jenny undertakes Mediation to deal with all issues that arise out of a family breakdown, this includes: financial disputes, issues relating, to children and contested probate.
Jenny undertakes Mediation work for a number of agencies and is valued as a Mediator for professional approach, particularly in enabling the parties to focus on the issues and work through in a timely and methodical manner, all parties concerns in order to find an acceptable solution. It is about finding "the third way".
EXPERIENCE
Jenny has extensive experience of commercial issues as partner in a successful Law Firm and other commercial interests.
Jenny is a special Family Lawyer with over 30yrs experience.  Jenny hold full accreditation with the Children Panel for over 20yrs.As a result Jenny knows the value of resolving conflict through Mediation instead of approaching matters on a litigious basis.
Jenny is renowned as being able to bring a mixture of commercial awareness and sensitivity that is needed in relation to family mediation.
As a result, Jenny is often asked to provide Mediation around complex financial issues on family separation: this includes divorce involving pensions and corporate/commercial concerns.
Jenny has experience both working in private practice and working for charities.  She was a Trustee for Relate, Trustee and Chair Women's Aid and Trustee North East Young Dads and Lads.  Jenny also is also Chair of a local fostering panel.
Professional, pragmatic, and knowledgeable
Jenny is particularly skilled in mediating high conflict/dispute situations, bringing her client's to a point of effective communication and finalising the issues that felt unsurmountable.  Her focused and knowledgeable approach helps client's achieve outcomes in a managed environment.
Janeen Achtar
Experienced Civil, Workplace and Employment mediator with over 10 years of teaching Commercial Mediation, Janeen is a huge advocate of mediation and ADR.
Janeen mediates all kinds of civil and commercial disputes. Her in depth knowledge of the law and background in Psychology helps her in understanding the personal and emotional aspects of disputes, allowing her to mediate such disputes with specific expertise to the sensitive issues involved.
She has Advance Mediation training and holds an LLM in International Law (including dispute resolution), a Postgraduate Diploma in International Dispute Resolution and her Doctoral research focused on Mediation and Justice.
'For many years Janeen taught Company Law as part of the Qualifying law Degree as well as professional courses ACCA and CIMA.  She has both academic and practical knowledge of the Companies Act 2006 with a particular interest in Shareholder Disputes and Directors breach of Fiduciary Duty'
Janeen is
·       Highly motivated with excellent communication skills and builds rapport and trust at a rapid rate.

·       Able to grasp complex facts and legal issues as well as empathise with the emotional side of contentious situations.

Her approach is mainly facilitative, but she can also lead evaluative mediations.

·       Relaxed and easily approachable with excellent knowledge of mediation techniques.

·       Experienced in online mediation e.g. via Zoom and Microsoft Teams.

·       Ongoing research in Mediation and Justice
Additional Certifications
*Advance Mediation Training – *Inheritance (Wills & Probate) Mediation *Vulnerable Adults & Elder Mediation *Workplace Mediation (CEDR Conversion) *Certificate in Mediation Theory.
TESTIMONIALS

"Utmost, her uplifting, creative and

inspiring character is always sensitive

and alert to affirm and to revitalise both
parties during the mediation."  Barrister

"I cannot speak highly enough of the assistance, knowledge and skill Janeen generously affords her client. "

     Property Dispute Client, Derbyshire

"I am ever so grateful to Janeen for her professional and friendly approach for our recent mediation that, thanks to her ran smoothly, amicably and was above my expectation." Wills & Probate Dispute

"Thank you so much for handling our mediation.  Not least for introducing me to new technology!" Director of Care Homes in York

"Janeen is kind, friendly and looks for the best solution, as from her true nature, in the case of conflict. I recommend Janeen as a fair mediator." Solicitor, Head of Construction.
Dave Armstrong
Professional background
Dave has more than 40 years' experience as a Chartered Quantity Surveyor, and over 20 years' experience at the board table as both Director and Non Executive Director, currently at NOF , the leading Energy sector Business Development organisation.
Current:
2009 – Owner at Armstrong Consultancy Services Limited, based in Wynyard.
1996 – Non Executive Director – NOF , Durham
Previous:
1999 – 2009 – Director, Armstrong Davis Associates, Stokesley and Leeds
1996 – 1999 – Commercial Manager, Odebrecht Oil and Gas, Woking , Tyneside, Teesside
1995 – 1996 – Commercial & Finance Manager, SLP Engineering Ltd, Teesside
1991 – 1995 – Senior Consultant, High Point Rendel Ltd, Newcastle, Glasgow, Holland
1988 – 1991 – Senior Quantity Surveyor, Currie & Brown, Teesside, Oslo, Durham
ADR / Mediation experience
Accredited by CEDR in 2006, Dave specialises in construction, engineering, chemicals and commercial contracts disputes.
Dave has dealt with many claims as a Quantity Surveyor and a mediator – or as part of his role as Commercial Manager, Director , Dispute Manager or Consultant . Whether acting for, or against, an Owner, contractor or subcontractor, Dave's experience as a Mediator, Quantity Surveyor has given him a deep insight into the practical working of claims in this sector. This experience involves bringing claims, defending them and understanding diverse types of claim (high value, high volume, claims outside the UK) and the business and other demands of the various parties involved.
Dave's dispute resolution experience covers multi-party claims, international (including Mediations in Chile), business-to-business disputes focussing particularly on the following areas:
Shareholder disputes
Contract
Construction
Engineering
oil and gas
Professional memberships
Accredited Adjudicator with the Chartered Institute of Arbitrators
Fellow of the Royal Institution of Chartered Quantity Surveyors
Fellow of the Association of Cost Engineers
Associate of the Chartered Institute of Arbitrators
Accredited Expert Witness with the Cardiff University Business School
Phillippa Rowe
Phillippa Rowe, ME, FCII, Charted Insurance Practitioner, FAE:
Phillippa is an accredited and experience mediator and has practised for some 30 years. She specialises in civil and commercial disputes and has mediated approximately 30 disputes, including some major insurance market ones, and is proud of a success rate of about 76%. She is a guest lecturer on ADR at City University Law School in London.
Phillippa's background is in insurance and reinsurance in the London market, elsewhere in the UK and internationally. She is senior partner of reinsurance consultancy firm  Phillippa Ross & Co, providing advice, predominantly on reinsurance matters to a worldwide list of clients.
Phillippa is also a well known expert witness, and an international reinsurance arbitrator with recent appointments in Bahrain and the West Indies.
She Is available as a mediator in the UK Northeast and in London.
Helen Ager
Helen is a partner in Kennedys Law Firm and is a professional liability specialist. She leads a team of lawyers dealing with the defence of claims against professionals, and a range of other specialist services to insurers.
With significant experience acting for professionals and their insurers, Helen predominantly deals with claims against solicitors, accountants and other professionals in both traditional lines of work and emerging, non-traditional areas.
In addition to advising insurers on policies relating to these types of claims, she has also represented a variety of professionals and businesses, consultants, agents, brokers and manufacturing or service businesses facing claims under their professional indemnity, directors' and officers' (D&O) or corporate legal liability insurance policies.
Helen is an accredited mediator and uses mediation, or other forms of alternative dispute resolution in her practice, to resolve disputes as effectively as possible.
Tim Toomey
Background
My background is in commercial dispute resolution. After qualifying and working in the commercial litigation department of a major International law firm, I went on to found a boutique practice specialising in the IT industry that was rated as a leading practice in its field. For the last 16 years I have been a senior partner in the commercial litigation department of Ward Hadaway, Newcastle, helping to build a practice that twice in the last 5 years has been rated (Legal 500) at the leading litigation practice outside London.
I have for many years been rated as a 'Leading Individual' (by Chambers & Partners, Legal 500, and the Legal Experts Directory) for my work in technology/IT disputes, insurance and professional negligence. Beyond that I have a wealth of experience in both the public and private sectors in all aspects of commercial disputes, including commercial contracts; partnership and shareholder disputes; agency; intellectual property, and the sale of goods and services.
Personal Style
I ensure I am thoroughly prepared and have been described as having 'an easy grasp of the commercial issues' with a 'positive, calm and assured manner'.  I enjoy working with different personalities, plus helping the parties focus both on what is important to them and what a deal might look like. I then seek to adopt a pragmatic approach in working through the points of difficulty to achieve a successful outcome. This includes continuing to work with the parties to get a resolution over the line if success has not been possible on the day.
Practice Areas
Contractual Disputes,
IT and Technology,
Insurance,
Professional Negligence,
Partnership and shareholder disputes,
Landlord and Tenant/Property
Comments are closed.